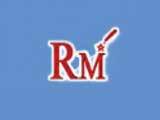 Royal Myanmar Trading (Smile)
Bags [Penang]
Opening Hours
Mon

8:30 AM

-

6:00 PM

Tue

8:30 AM

-

6:00 PM

Wed

8:30 AM

-

6:00 PM

Thu

8:30 AM

-

6:00 PM

Fri

8:30 AM

-

6:00 PM

Sat

8:30 AM

-

6:00 PM

Sun

8:30 AM

-

6:00 PM
Company Profile
The location of Shwe Depar Company Limited is in Yangon, Capital of Myanmar where economy is prosperous. We are one of the leading trading companies in Myanmar. We mainly engage in trading of electronic goods, components and accessories, various kinds of machines, and plastic products. Shwe Depar Company Limited was established in 1994. Since then, PP woven bags and shopping bags have been manufactured continuously.
Since from foundation of our firm, we have established stable and long-term trade relationship with many regions of domestic as well as foreign land. We always attempt to be creditable, partial honest, competitive price, superior quality and careful of timely implementation.
We also engage in exporting farm products fishery products and plastic finished products. Various kinds of machines, spare parts and electronic component are imported by us according to the business principle of mutual benefit. We also order and supply machinery parts and accessories for tenders arranged by Myanmar government.
Since 2002, Shwe Depar founded a separated Company in the name of Royal Machinery & Electrical Goods Company Limited (RM) in order to perform our trading and services as effective as possible.
We sincerely hope we can cooperate with more business friends around the world. You are welcome to contact us for more detail information.
1. Exporting farm products (pea especially black gram fishery product and plastic finished products).
2. Various kinds of machines which are essential for industrialization. Such as Rubber Molding Machine, Injection Machine, Water Chiller, Cooling Tower and etc. Are directly ordered and imported from domestic as well as oversea companies and running both sale service and agent service.
3. We sell different types of machines useful in industrialization and machinery spare parts, electronic goods and components in superior quality and reasonable competitive price. (Electric Circuit Breaker, Various kinds of Electric Motors, Electric Magnetic Contactor, Electric Meter, Current Transformer, Testing Meter, different type of Controller & Sensor, Electrical Control Component, Speed Control Motor Inverter, Thermo Sensor, Electric Motor Control Box, DN2W/DN2HS Sewing Machines & Spare parts etc…)
4. Machinery parts & accessories and electronic goods are sold by our agency service for dynamic industrializations.
5. Best suppliers who can be best sellers of your products are also available through our agency service.
Business Categories
Plastic Materials & Products
Brands / Services
Sack, Onion bags in various sizes including manufacturing, selling and sealing business trademarks, brand, etc…. service.
Multi-colored HDPE, LDPE Shopping bags and inner bags in various sizes, manufacturer and supplier of colorful thin shopping bags ("Power" brand and 21 century brand "especially brand and trademark printing service on Shopping bags).