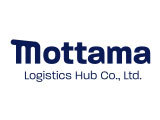 Mottama Logistics Hub Co., Ltd.
Logistics Services
Opening Hours
Mon

8:00 AM

-

5:00 PM

Tue

8:00 AM

-

5:00 PM

Wed

8:00 AM

-

5:00 PM

Thu

8:00 AM

-

5:00 PM

Fri

8:00 AM

-

5:00 PM

Sat

8:00 AM

-

5:00 PM
Sunday Close.
Company Profile
Shwe Pyi Thar Port was started in 2018 & Hlaing Thar Yar Port & ICD was started in 2020 respectively. They are located in Shwe Pyi Thar IZ-2 and Hlaing Thar Yar IZ-7, which are key and strategics IZs in Myanmar. SPT IZ is 4 km to No-4 highway, 7.6 km to YGN-PYAY Highway and 10 km to No-3 Highway. HTY IZ is also 4.2 km to YGN-PATHEIN highway. All of these strategic highway lanes connected to YGN and other Major Cities. Moveover, one can reach SPT IZs, HTY IZs, Shwelin Ban IZ, Mingalardon IZs, Mya Sein Yaung IZ and Thar Du Kan IZs. Mottama Ports are developed, managed and operated by Mottama Logistics Hub Co., Ltd. a subsidiaries of Mottama Holdings Ltd.
Business Categories
Transportation Services
Container Services
Brands / Services
Port Service (SPT & HTY) (GC Handling, Container Handling, Ramping, Space Rental and Stevedoring).
Warehouse Rental (SPT & HTY) & Warehousing Services (MGLD & MDY).
Trucking Service-47 Trucks (22 Wheels, 40ft High-Beded and Low-Beded Trailers.)
Barging Service.
Inland Container Depot Service (ICD).
Branches
Company Name : Mottama Logistics Hub Co., Ltd.
Address : (No. 121, Seik Kan Thar St, Industrial Zone (7), Hlaing Thar Yar Tsp, Yangon, Myanmar)